Sacramento County Offers Alcohol and Drug Treatment Service Expansion
Sacramento County, CA (MPG) | By Andrea Sandoval, Sacramento County Media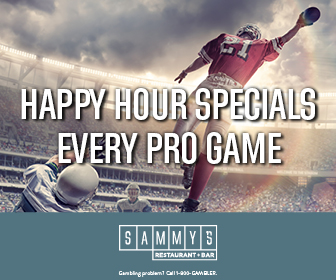 SACRAMENTO COUNTY, CA (MPG) - Sacramento County Health Services received approval from the Centers for Medicare and Medicaid Services on their submission for the Drug Medi-Cal Organized Delivery System Waiver. This accomplishment is a massive overhaul that will expand treatment of substance use disorders for Sacramento County residents. The waiver is effective June 28, 2019, through June 30, 2021.
The Drug Medi-Cal Organized Delivery System Waiver is part of a statewide initiative that offers counties the opportunity to expand access to high-quality care and increase alcohol and drug treatment services. Before the waiver, Medi-Cal patients suffering from substance use/abuse had a small selection of addiction treatment services and did not have an organized system to help them find quality care.
Under the approved waiver, Sacramento County Alcohol and Drug Services can provide a broader range of services, while also having additional resources to coordinate and manage those services, monitor the quality of care and provide more affordable rates. Services will be offered to Sacramento County Medi-Cal beneficiaries, both adults and youth.
"The approval of this waiver is huge for Sacramento County, with the new services, we can treat more patients than ever before," said Sacramento County Alcohol and Drug Services Division Manager, Lori Miller. "Implementation will give the County greater administrative oversight to support patients. The County will also have the ability to improve care, be more efficient with our resources, implement evidence-based practices in substance abuse treatment, and coordinate with other systems of care to help residents get treatment."
"Sacramento County is excited to expand local networks of high-quality providers, as well as improve substance use disorder services and coordination with other hospitals, health and behavioral health systems," said Behavioral Health Director, Ryan Quist. "The waiver will create alignment with new cross-system initiatives with law enforcement, criminal justice and child welfare."
"There is so much stigma towards those struggling with addiction, this waiver strives to treat substance use disorder like any other medical illness, and not blame patients for their medical condition," said Miller. "Sacramento County Alcohol and Drug Services is very excited about the changes to come – it is a huge opportunity to touch, change and save lives."
Sacramento County provides many alcohol and drug treatment services that range from outpatient treatment, medication-assisted treatment, residential treatment, detoxification and perinatal services. If you or someone you know suffers from substance abuse or addiction, please call for an assessment, 916-874-9754, or reference the Alcohol and Drug Services Resource list for information on treatment services within the County.
To learn more about the Drug Medi-Cal Organized Delivery System, visit the California Department of Health Care Services website, email dmcodswaiver@dhcs.ca.gov or contact Sacramento County Alcohol and Drug Services at 916-875-2050.