Arden Hills Locals Qualify for U.S. Open
Sacramento Region, CA (MPG) | By Traci Rockefeller Cusack, T-Rock Communications
Share this pic with friends!
Coach Joseph Morris Gilbert of JMG Tennis at Arden Hills being interviewed by ESPN. Courtesy T-Rock Communications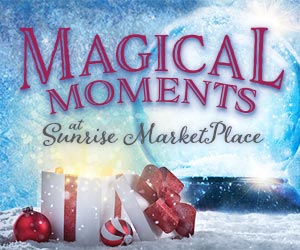 Share this pic with friends!
Jenson (JT) Brooksby, a rising star tennis player, receiving training from Joseph Morris Gilbert. Provided by JMG Tennis at Arden Hills
SACRAMENTO, CA (MPG) - JMG Tennis at Arden Hills is proud to announce two rising star tennis players from their program – Jenson (JT) Brooksby and Katie Volynets – are competing on an international level in the U.S. Open.
In the U.S Open qualification first round, Brooksby (age 18) beat Kaichi Uchida (ranked #256) in straight sets then went on to beat Yuichi Sugita of Japan (ranked #134) in a hard fought second round match. Then, Jenson qualified for the main draw by defeating Pedro Martinez (ranked #153). After qualifying, Jenson had the biggest win of his career by defeating Thomas Berdych in the first round of the U.S. Open. Berdych is currently ranked #101 in the world and is a former top five player. Jenson trains with JMG Tennis Academy and has been with Arden Hills since 2013. He is the number one high school recruit in the country and has committed to play for Baylor University.
Katie Volynets (age 17), who has been training with JMG Tennis at Arden Hills for the past six months, recently won the Girls 18s National Championship at the Billie Jean King Junior National Championship in San Diego on August 11 and earned a U.S. Open Wild Card in the main draw.
For perspective, in August 2013, another JMG Tennis at Arden Hills player – Collin Altamirano (now age 23) – made tennis history by becoming the first unseeded player to win the USTA National Championship Boys 18s Division in Kalamazoo, Michigan, and earned his first wild card to the Men's U.S. Open. Altamirano plays professionally and is currently ranked as one of the top 300 players in the world.
"It's definitely an extraordinary experience to have three national champions from our program play in the U.S. Open over the course of the last six years," said Joseph Morris Gilbert, owner of JMG Tennis at Arden Hills. "I'm incredibly proud of these young players and their amazingly supportive families. I applaud the hard work the talented players have put into their training. As a coach, I believe success is a true team effort and that we all rise together. Arden Hills offers the professionalism, heritage and history while JMG brings the training, hard work and dedication. Together, we offer a proven formula for success, and we're just getting started."
Led by Gilbert, JMG Tennis Academy began in 2011 and over the years has produced multiple national champions, sectional champions and top college recruits. Players from JMG have gone on to play for colleges such as Stanford, Harvard, Virginia, Baylor, and Columbia, to name a few. Coach Gilbert, who has been awarded Developmental Coach of the Year twice by the Olympic Committee (2013 & 2018), has developed multiple players from young ages who are now competing on the ATP Pro Tour. The JMG Tennis Academy covers every detail needed to develop players individually to meet their maximum potential.
For more information about the JMG Tennis at Arden Hills or other high performance and/or recreational tennis programs available, please call 916-482-6111 or visit www.ardenhills.club.
Founded in 1954 by the late Sherm Chavoor, Arden Hills started as a small, private club located on a rolling hillside with a primary focus on the development of world-class swim and tennis athletes. Today, the awe-inspiring and ever-expanding Athletic & Social Club continues the championship legacy and strives for excellence across the board. For more information about the Club, the amazing offerings available, or to learn about membership opportunities, please, visit www.ardenhills.club.