City Honors Police Department Volunteer Dominic Papa
Citrus Heights, CA | Story by Shaunna Boyd
Share this pic with friends!
The City Council honors Citrus Heights Police Department volunteer Dominic Papa for his dedicated service to the community. Photo provided by the City of Citrus Heights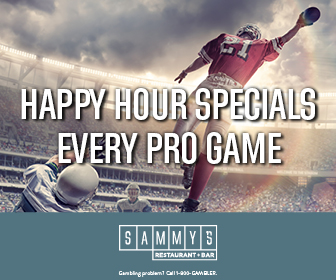 CITRUS HEIGHTS, CA (MPG) - At the October 24 Citrus Heights City Council meeting, Mayor Jeannie Bruins introduced Dominic Papa as "one of our most diligent and favorite volunteers of the Citrus Heights Police Department."
The California Department of Social Services recently selected Papa as the recipient of the 2019 National Disability Employment Awareness Month award. Mayor Bruins told Papa that the City of Citrus Heights also wanted to honor him for his work by presenting him with a proclamation in "gratitude and great appreciation for all that you do for the City."
Papa has been volunteering with the Citrus Heights Police Department for seven years. He has assisted with parking enforcement, code enforcement, and worked to minimize blight and graffiti throughout the City. The Mayor praised "his tenacity and watchful eye."
He also has a passion for public speaking and has spoken to Citrus Heights businesses and community organizations about the value of hiring persons with disabilities. Mayor Bruins said, "His generosity to our community is unwavering."
"On behalf of the City Council and everybody in the city, we just want to thank you and tell you that we hope you continue serving our community for many years to come," said Mayor Bruins.
Papa accepted the proclamation and thanked the Council for the honor: "I am grateful to the many people who have encouraged me and supported me in my dream to be involved with a law enforcement agency. I'm especially grateful to the City of Citrus Heights and the Citrus Heights Police Department for giving me this opportunity. … I can't thank you enough for your belief in me and my abilities."